I started making besan ladoos for Diwali. Thanks to my neighbor N, who taught me to make this 🙂
You need,
Chickpea flour/Gram flour/Besan – 1 cup
Cashew nuts/Almonds – 12 to 15 crushed or coarsely ground
Ghee – 1/4 cup
Green cardamom powder – 1/2 tsp
Powdered sugar – 1/2 cup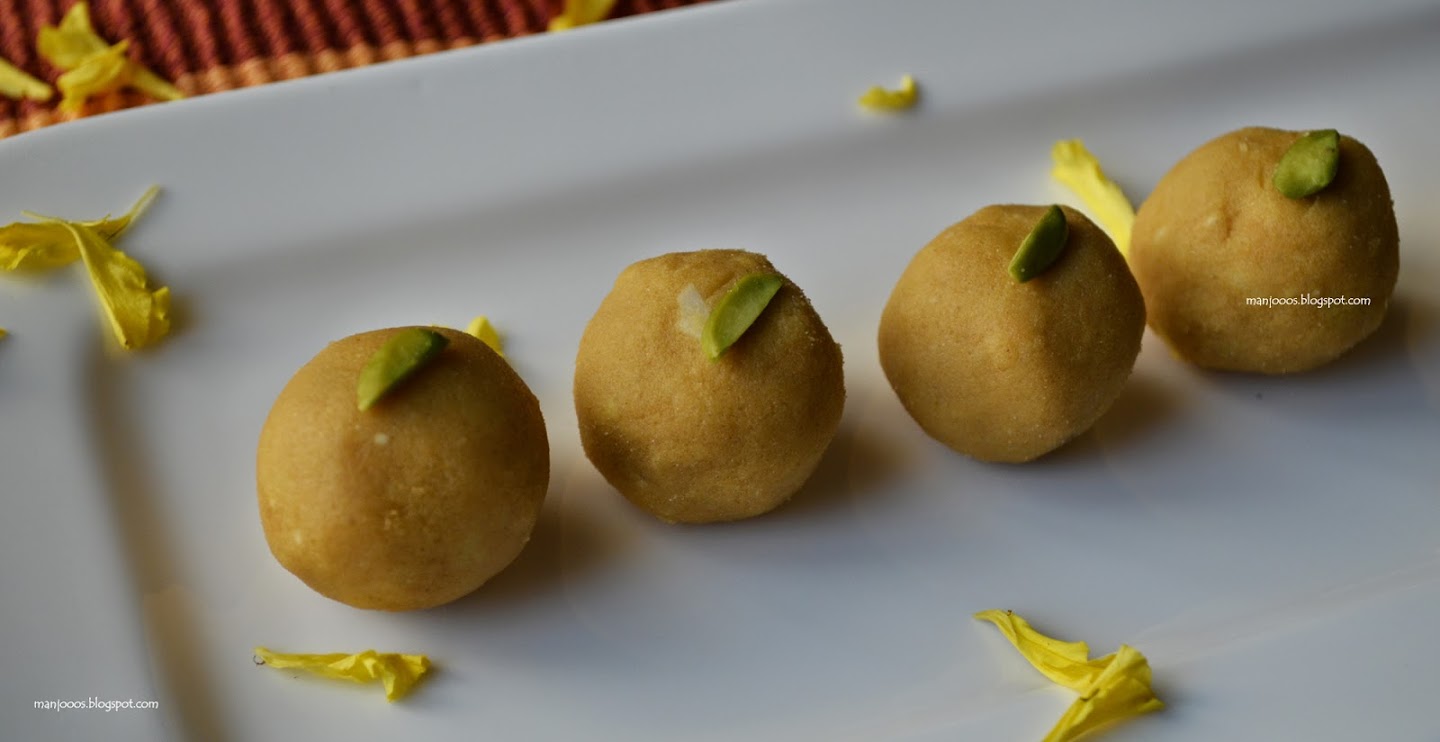 You have to
Heat a pan or kadai in a medium flame
Add the gram flour to pan and dry roast with a wooden spoon
Mean time you can melt ghee if it is not in the liquid state
Make sure to stir continuously till the besan is well heated and the raw smell disappears
Now add the melted ghee to the pan and mix.
Reduce the flame and cook till it is done.
It will form clumps, break it will backside of the wooden spoon and keep stirring
This normally takes about fifteen to twenty minutes. The ghee will ooze out
Add cardamom powder, coarsely grounded cashewnuts/almonds.
Stir to blend all flavors and nuts well
Remove from flame
Transfer the mix to a flat steel plate.
Let it cool a bit for a while. (It will be very warm that you will be able to touch it)
Immediately add the powdered sugar and mix well. Now the mix will be warm.
The mix shouldn't be very hot that the sugar melts down.
After adding the sugar, it will be warm enough so that you can mix with hands.
Mix well and shape into small gooseberry sized round ladoos .
This can be stored in an airtight container when completely cooled down.