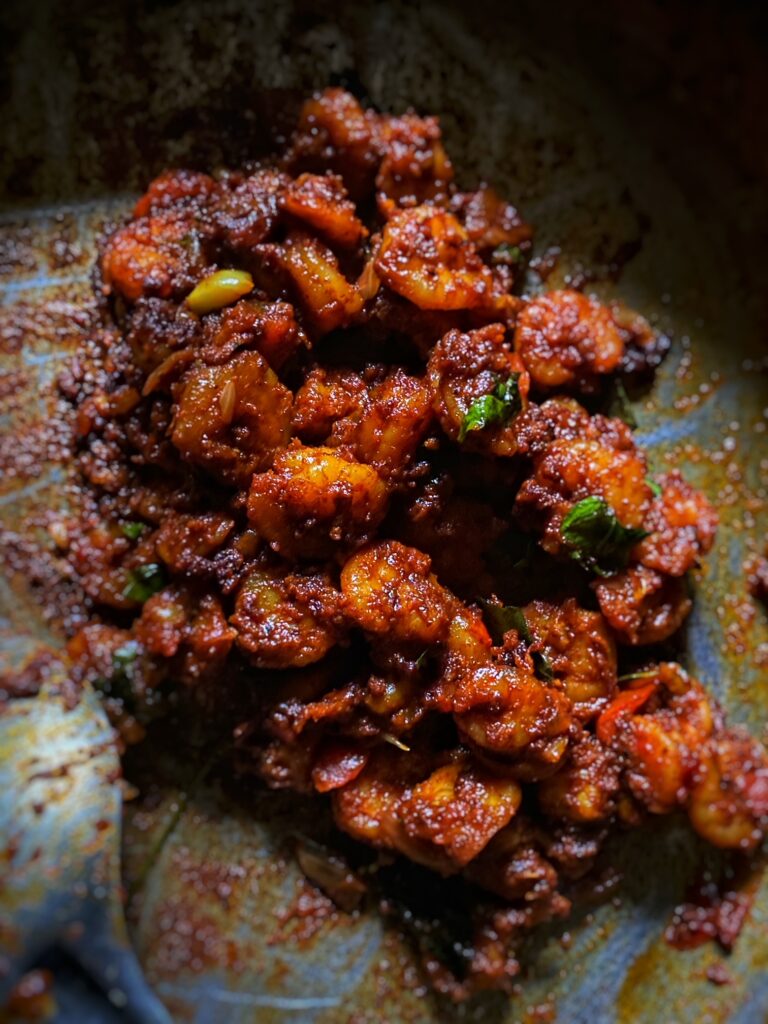 Marinate 300 gm cleaned prawns with 1.5 tsp red chilli powder(reduce if you prefer less spicy) , 1/4 tsp turmeric and salt
In medium flame(that is the key), place a large pan and add 3 tbsp coconut oil. shallow fry the prawns till both sides are golden brown. Remove from pan(or move the fried prawns to the edge of the pan)
In the left over oil add finely chopped onion(1 medium sized), Garlic(4 small cloves chopped or 1 tsp) and chopped curry leaves (2 springs).
Saute till onion is caramelised. Now add chopped tomato (1 tomato).. Add salt and Sauté..
Add a tsp of tomato sauce( if you feel the masala is not tangy) or a tsp tamarind juice.
Add 1/2 cup coconut milk and a pinch of fennel powder (or garam masala) , bring to simmer.
Add the fried prawn back in the pan and stir fry along with the masala till it is almost dry
I would suggest to add coconut pieces while frying onions