A healthy breakfast smoothie!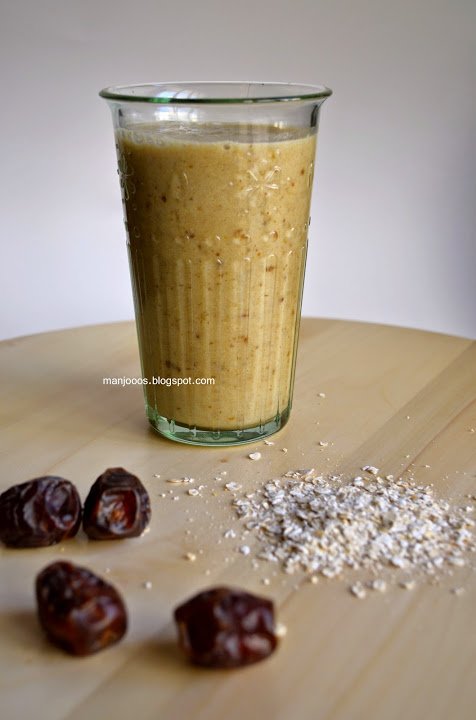 You need,
Ripe Bananas – 2 large
Dates – 15 seeded
Low-fat/skimmed/full fat milk – 1.5 cup really chill
Oats – 3 tbsp
Water – 1 cup
salt a tiny pinch
Heat water in a pan and add salt
Add the oats and cook for approx 3 minutes.(You could prepare this overnight and leave in fridge. Else use a left over oats porridge)
Remove from fire and allow to cool down
Put the oats mixture and dates in a blender container
Blend with blender wand until smooth.
Add bananas to it and blend. Add milk and repeat the process.
Transfer it to two tall glasses. Serve immediately or chilled
Note:
I don't prefer adding ice cubes. If you want it really chilled one, instead of the mentioned, you could use frozen ripe banana slices as well.