This makes the great breakfast!!!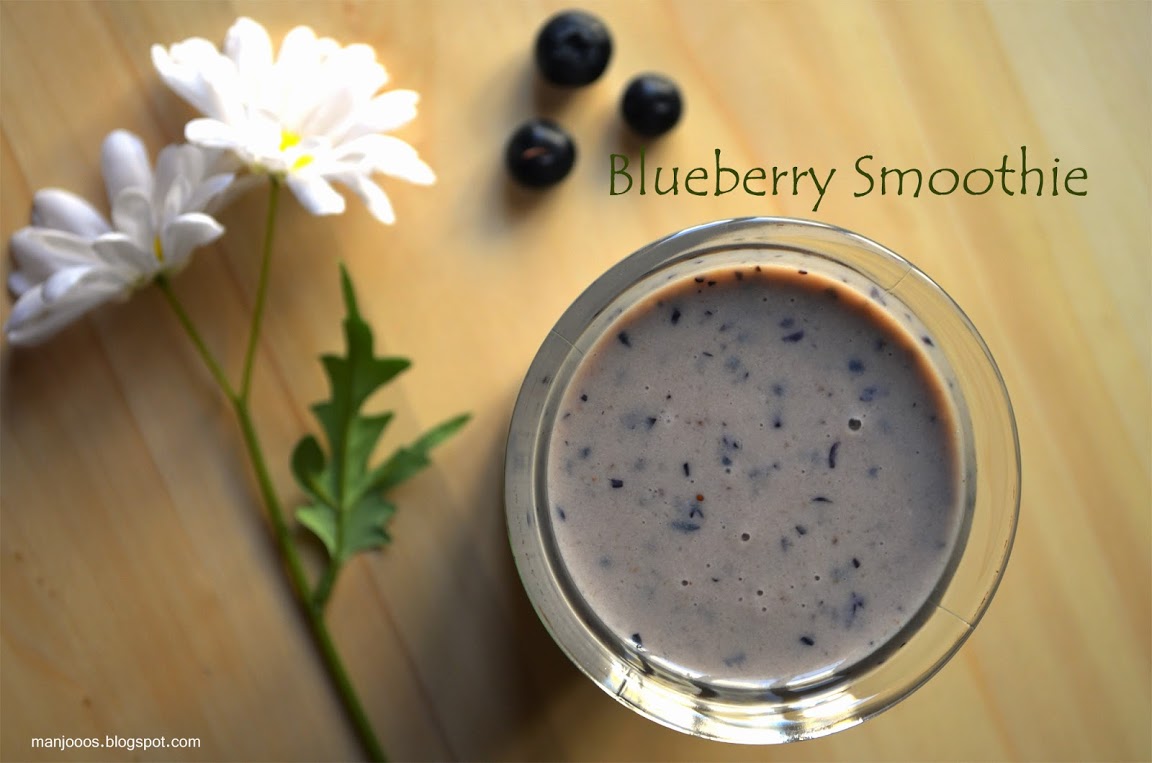 You need,
Ripe Bananas – 2 large
Frozen or fresh blueberries- 1 cup
Low-fat/skimmed/full fat milk – 1.5 cup
You have to,
Put all in a blend container.
Blend with blender wand until smooth.
That's it!! Transfer it to two tall glasses.
Sip and enjoy!!
Note:-
You could replace blueberries with raspberries or strawberries