Healthy breakfast 🙂
You need
Red pepper – 3
Olive oil – 1 tsp
Garlic – 1 small clove crushed
Salt to taste
Brown bread slices – 16 nos
Egg less mayo as you desire
Salt and freshly ground pepper as required
You need to,
Preheat the oven to 200 degrees Celsius.
Place the whole peppers on a pan and place in the oven for 40 minutes turning twice or thrice in between.
Once the skins are completely wrinkled and the peppers are charred . They are done with the roasting.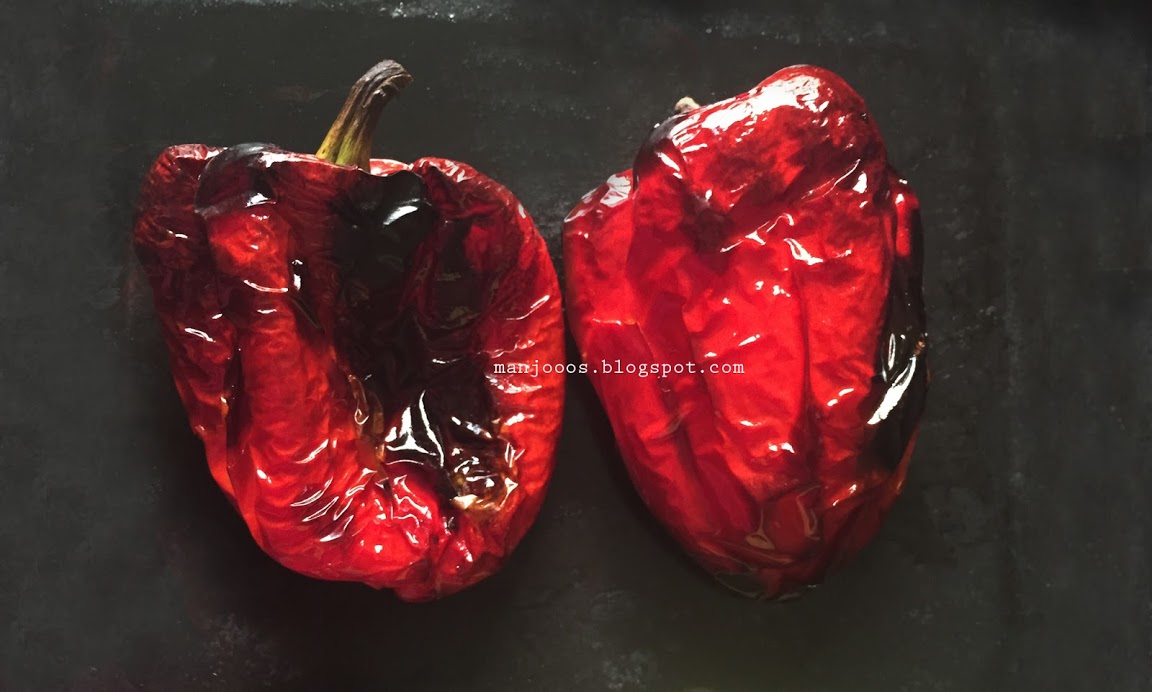 Remove the pan and set aside for 20-30 minutes or until the peppers are cool enough to touch.

Whisk to combine olive oil salt and garlic. Keep aside

Remove the stem, seeds and the skin from the pepper.

And place the pepper in the bowl of oil and garlic which we prepared and kept.

Mix well.

Cover this bowl with a cling sheet and refrigerate

Use it as and when required for sandwich.
To assemble sandwiches
Take one slice and spread with mayo.
Slice the pepper in to thin strips..
Add a layer of peppers on top of the mayo slice .
Separate the onions into rings and spread out on top.
Sprinkle with salt and pepper.
Cover with the top with another slice of bread.
Repeat the same with other sandwiches as well.
Notes:
You could use onion slices while assembling the sandwich
Peppers can be sliced before adding to the olive oil , which makes easy to assemble the sandwich
Above are few new pics I clicked.. I used only 2 peppers… Below are the old pics