Ramadan Kareem!!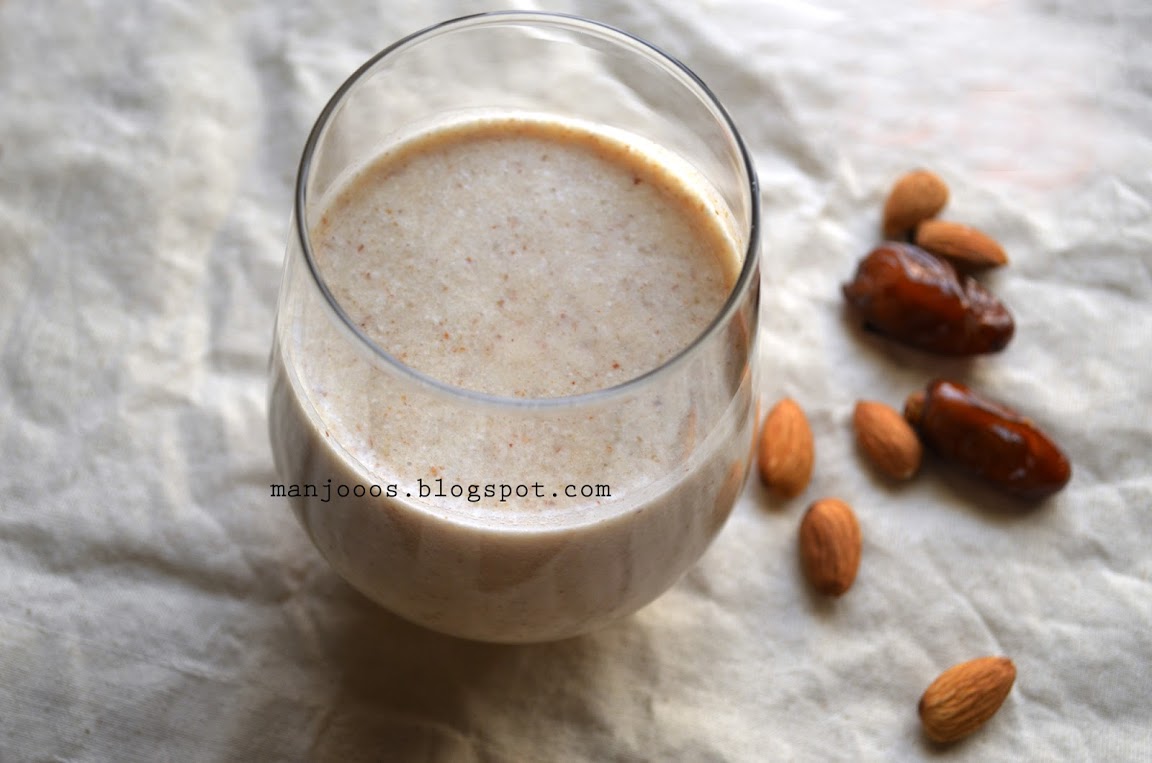 Ramadan is a time of spiritual reflection and worship. It is the Islamic month of fasting. Eating dates to break fasting is an important Muslim tradition as it provides ample healthy calories and a quick burst of energy.
Dates have been a staple food of the Middle East for thousands of years.
Dates are an excellent source of fiber, sugar, magnesium, potassium, and have carbohydrates which will aid the body in maintaining health. With one kilo of dates providing the body with 3740 calories.
One of my friend got me some fresh ripe dates. It was very soft and sweet. I thought of making a Dates milk shake smoothie
Dates – 12 seeded (Don't use dry dates)
Almonds – 10 nos (You could also use walnuts)
Honey – 2 tsp (optional)

Skimmed

 Low fat milk – 500 ml
Ice cubes – 4 (optional)
You have to,
Grind dates and almonds coarsely (You could use a grinder).
Transfer it to a blender and add milk, honey and ice cubes.
Blend well
Transfer this to tall glasses and serve 🙂
Few old pics: