Would you call this breakfast or dinner or dessert ?? You need just 3 ingredients
You need,
low fat plain yogurt – 3 cup
Honey – 3 tsp
vanilla extract – 1 tsp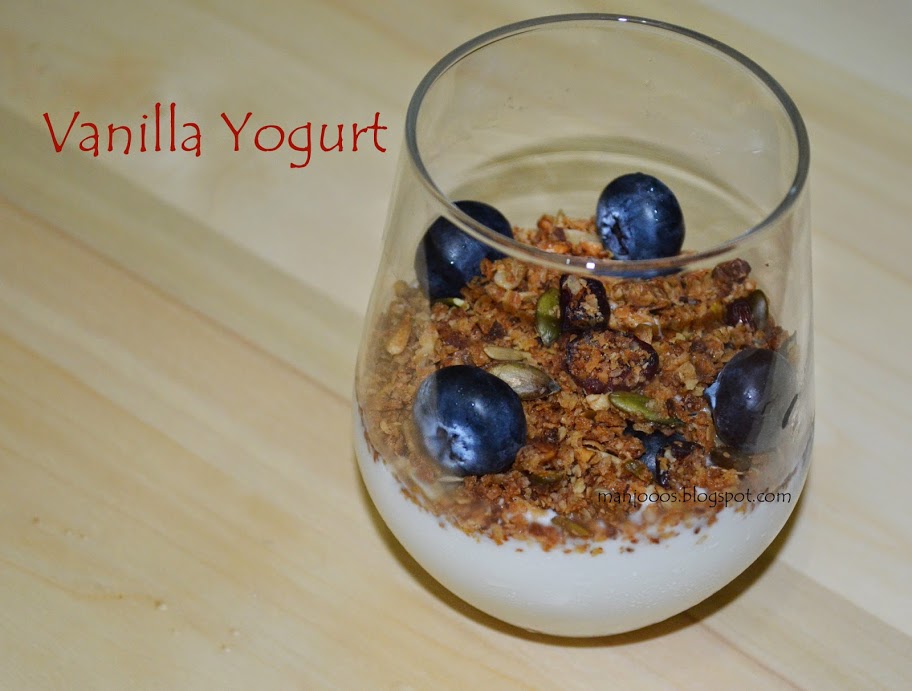 You have to
Strain the yogurt in a colander. leave it till we are going to use it for this recipe (at least 30 minutes it should stay in a colander)
Transfer the hung curd to a bowl and add in honey and vanilla extract
Whisk just to to blend well
Transfer it to serving glasses and close with a lid and refrigerate
While serving top with some granola and fresh berries
Repeating the layers make this a parfait.. Isn't that super easy!!!