Couple of months back I got to taste a homemade lemon pie for the first time. It was sweet, tangy and absolutely delicious .. And later I found an easy recipe from food network channel..
You need,
For crust,
Digestive biscuit (Or graham crackers) – 150 grams, crumbs
Sugar – 3 tbsp
Salt – a pinch
Butter – 100 grams
For filling,
Lime/Lemon zest – 1.5 tbsp
Condensed milk – 1 can (I used milkmaid)
Freshly squeezed lime/lemon juice – 2/3 cups
Egg yolks – 4
To topping,
Whipping cream – 200 ml
Honey – 1 tbsp
You have to,
Preheat the oven to 170 deg C
For crust,
Combine biscuit crumbs, sugar and salt in a medium bowl.
Add melted butter and stir the butter is blended well
Press crumbs into the bottom and sides of the pan
Bake crust for about 10 minutes. (make sure the crust doesn't burn.)
Remove from the oven and keep out (Leave the oven on)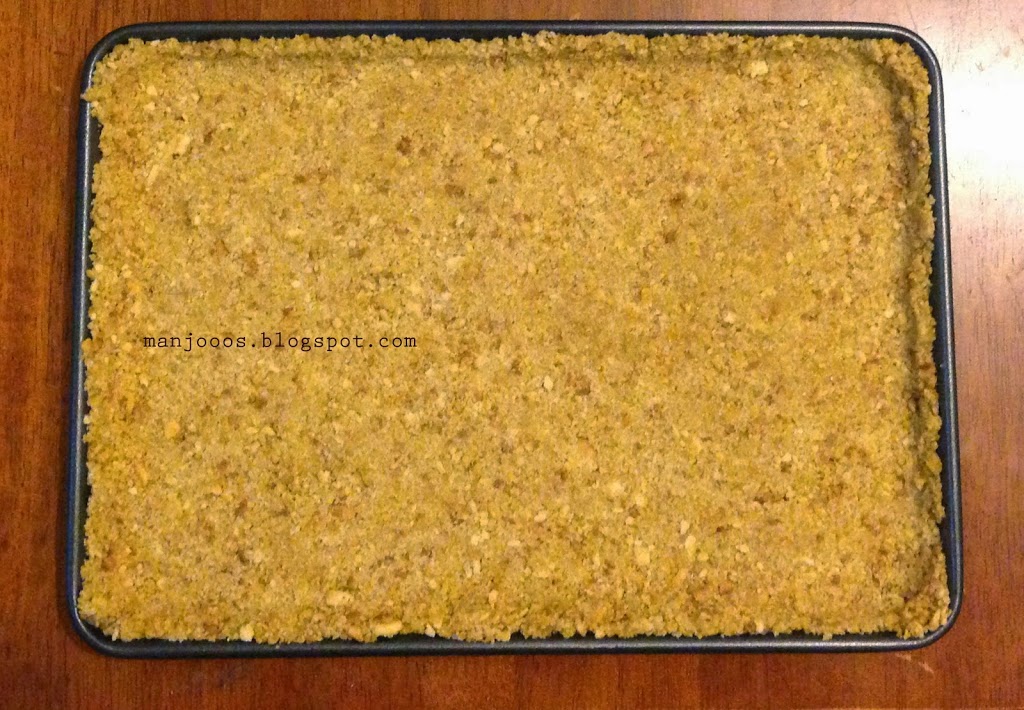 For the filling,
Beat zest and egg yolks with an electric mixer
It should become pale and thick
Now add sweetened condensed milk and beat till it form a thick batter
Add in the lemon juice and whisk gently until combined.
Pour this over crust
Bake this pie for another 10 minutes (Don't allow the filling to turn brown color on top)
Remove pan from oven and allow the pie to cool down completely. You could leave it out over night or refrigerate for 30 minutes before adding the topping)
For the topping
In a medium bowl, add really chilled cream and honey
Whisk the cream till soft peaks are formed.
Spread over top of chilled pie.
Chill it for at least 2 hours before cutting them into small squares..
You will taste a burst of refreshing and tangy flavor of fresh lime…You will love this!!!
Notes:
Try to line the pan with a parchment paper, which will make it easy to transfer this to a cutting board, And you dont have to harm your pan
The recipe suggested to use a 9 inch pie dish, but i preferred to I used a rectangular Swiss roll tin. That way I could make tiny square of it..