Beat the summer!!!
fresh raspberries – 1 cup
honey – 2 tbsp
Skimmed yogurt/ Greek yogurt – 1 cup
lemon rind – 1 tsp
Chopped toasted walnuts – 1 tbsp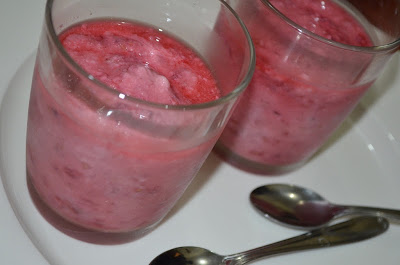 You need,
1.In a bowl crush the raspberries with a fork.
2. Add the honey and mix well. Leave it for 10 mins.
3. Whisk the yoghurt with lemon rind till smooth.
4. Fold in the rasberry mixture , toasted walnuts(you can add this at the end as well) and spoon it into 2 glasses
3. Chill for atleast 10 minutes before serving.