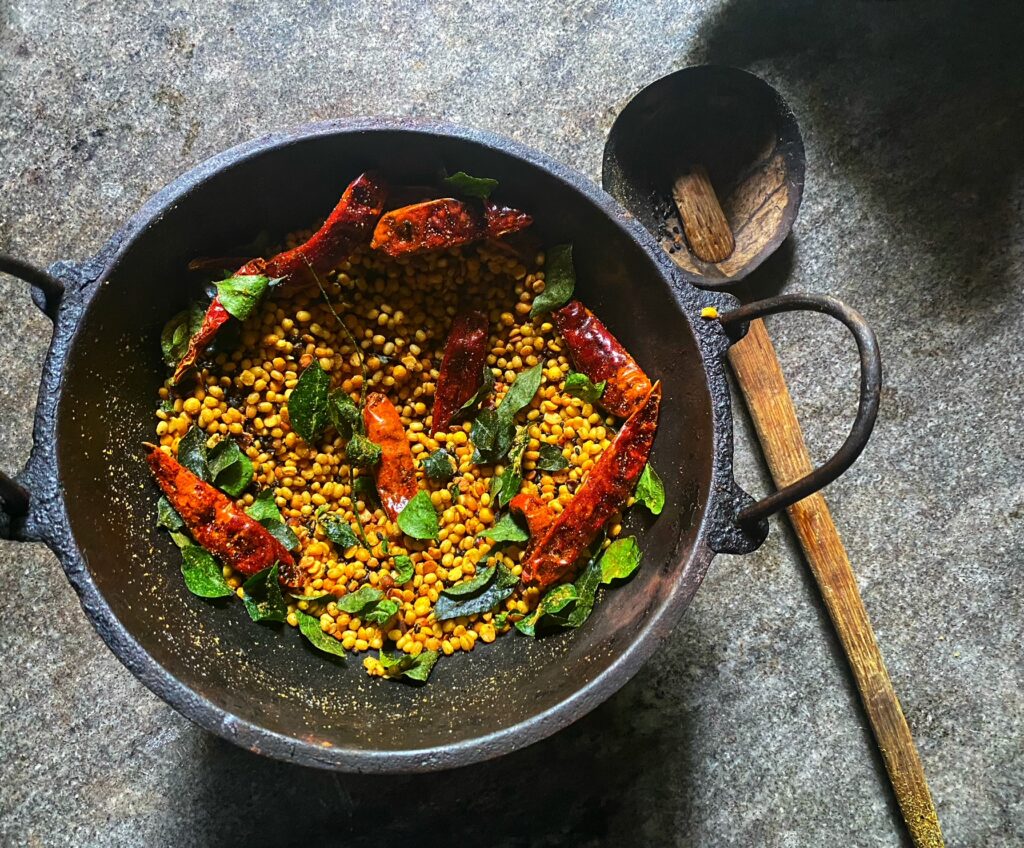 This goes well with Idli and Dosa.
You need,
1/2 cup black sesame seeds
1 tbsp ococonut oil
15 dry red chilli
Handful curry leaves
1/4 cup chana dal
1/2 cup urad dal
1/4 tsp turmeric powder
Generous pinch asafoetida / hing
salt to taste
You have to,
1. Roast all ingredients for around 10 minutes, until you start getting the aroma.
2. Remove from heat and set aside.
3. Coarsely grind the roasted mixture with salt.
4. Allow to cool and store in a air tight container.
5. Try to consume this chutney powder before 30 days.
How to serve?
Method 1:
To prepare the chutney, take about 1-2 teaspoons of the chutney powder and add ghee/sesame oil(1-2 tsp) to make a paste. Enjoy this with idlis or dosas.