It is raining!!!
At least for this part of world, this is a news!! Rainy days back in India reminds me of parippu vada, onion vada or baji.
Crunchy spicy fritters with a cup of hot tea!!! From the road side tea shop to every home, this is a famous combination for ages in Kerala.
Today afternoon I made parippu vada 🙂
You need,
Chana Dal – 1/2 cup
Toor Dal – 1/2 cup
Onion – 2 medium sliced thinly
Ginger – 2 tbsp (thinly chopped)
Green Chilly – 1-2 (thinly sliced)
Curry Leaves of 2 strands
Salt to taste
a pinch of asafoetida
Oil as needed to deep fry
You have to,
Soak both dals for at least 30 min in hot water.
Strain the dal. In a grinder, quickly grind the dal into a very coarse paste and transfer to a big bowl.Add 2-3 tbsp of water if required to stick the dough together
Now add in the sliced onions, ginger, green chilly, curry leaves and salt to the dal and mix well.(you can even add this while grinding the dals)
Heat oil in a deep frying pan in medium flame.
When the oil is hot, start making the balls out of the dough, flattening it with your palms and fry it in the oil.
Fry in a medium flame so that the inside is cooked well while the outside is crispy.
Serve hot with chutney or tomato sauce or eat as it is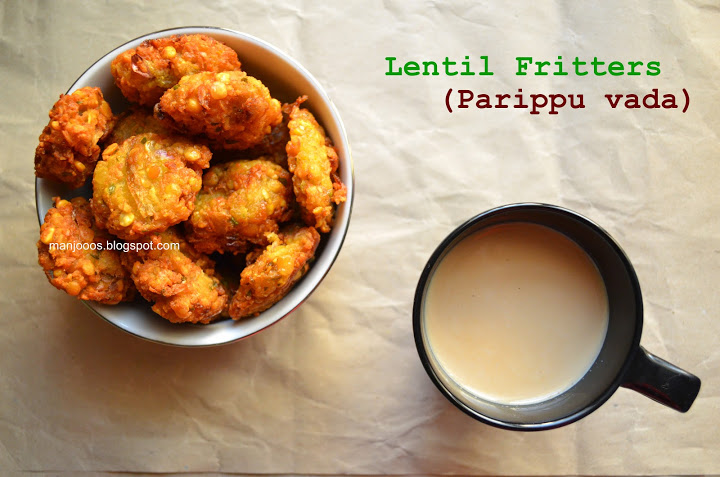 Few old pics 🙂